---
Versatility and speed = Budget friendly.
The Moviebird technocrane is great for shooting in studio, on location. The Moviebird technocrat is used with great success on many television shows, given fluid movement within a confined space without taking up audience seating.
Film and TV-drama productions and commercials have chosen the Moviebird technocrane due to its versatility and ability to accomplish more shots without downtime for moving the camera in-between set-ups. It also come to great use in rough terrain, muddy ground or over open water where camera placement is a challenge. The Moviebird is used in conjunction with Scorpio or Flighthead remote heads-
---
Options:
Rain cover
Rotarydamper (used with flighthead for minimize the nose/payload weight)
Dust cover
---
Remote head options:
---
MovieBird 45 Spec
Max. lens height over slung: 13.5m / 44.3'
Max. lens height under slung: 12.5m / 41'
Max. telescopic range: 11.25m / 37'
Max. overall length: 16.5m / 53'
Arm height with column up: 2.5m / 8.2'
Arm height with column down: 2m / 6.56'
Max. speed: 1.3m/s / 4.3ft/s
Min. speed: 1m/h / 3.2ft/h
Max. nose load: 50kg / 118lbs
Crane weight incl. weights: 1720kg / 3790lbs
Testimonial
After 12 years working with the original 20' TechnoCranes, and two additional years at Louma Systems working with Horsts versions I am very happy to say that the Moviebird is without doubt the best, most rigid, telescopic tracking-car crane available. With or without a stabilised head, French grips really appreciate its handling and stability whilst on the move. Great equipment, thanks.
David Campbell, Crane and head tecnician since 1990, with TechnoVision/Louma systems/KGS Panagrip.
---
NRK P3 gull - Nico & Vinz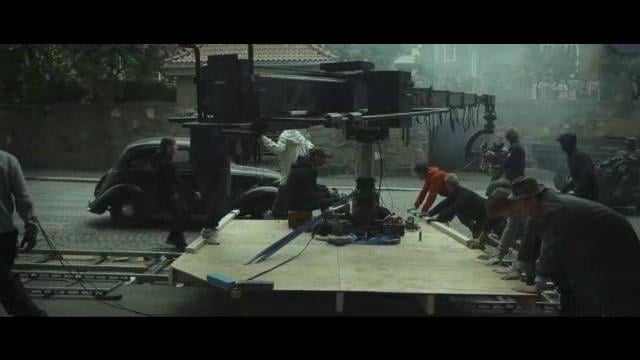 NRK - Halvbroren (MB45 on tracks)
NRK P3 gull - Nico & Vinz

NRK - Halvbroren (MB45 on tracks)
---